Posted by Shamir Lee on 10/30 at 05:20 PM
So it's about that time. Haunted houses, scary costumes, horror film countdowns, it's the month of Halloween. October is all about the horror. While others may be excited to get candy or dress up in scantily clad outfits and drink until they can't remember the night before, I'm excited to watch my favorite horror movies. Every weekend I curl up with a big bowl of popcorn and have a scary movie marathon. Sometimes it lasts longer than the month of October, and sometimes it starts before October even begins, six months before. The gore, the cheap scares, and the psychological twists never fail to entertain, well, most of the time. But what's a good horror film without a great score? The music is what creates the eerie atmosphere. These are a few theme songs that I can't forget. You might have to sleep with the lights on tonight.
10) "Rosemary's Lullaby" - Rosemary's Baby (1968)
I like to hum this little tune when I'm doing my homework, taking a shower, or alone at night in my bed. It's one of those unforgettable melodies that surfaces at the most unpredictable times, and I love it. The humming was performed by Mia Farrow herself. It's more sad than scary, which also describes the film, one of my favorites.
9) "In Heaven" - Eraserhead (1980)
I first saw this movie about a year ago. It was bizarre. That's really all I can say about it. This one part in the film, however, really touched me…in a creepy kind of way. The contrast between the hopeful lyrics and morbid instrumentals gives it a tone of despair. I don't know if this is considered a theme, but it deserves to be on this list.
8) "Tubular Bells" - The Exorcist (1973)
Everyone knows this theme, it seems. It even influenced "L's Theme" in the show Death Note. I can listen to this over and over and never get tired of it. Like most of the music listed so far, it has a hint of sadness. Mike Oldfield originally created the piano solo for his album of the same title in the same year the film was released. The success of the film garnered his album more recognition.
7) "Prelude and Rooftop" - Vertigo (1958)
Bernard Herrmann was the go-to man for many of Hitchcock's work, and they were a good team, until a falling out between the two. I'm just glad it happened after this gem was created. His orchestral pieces always set the mood for suspense and drama. The wind instruments portray falling down an endless hole impeccably.
6) "Johnny Favorite" - Angel Heart (1987)

"How terrible is wisdom when it brings no profit to the wise." What a great line. This is one of my favorite "horror" movies, and the music, composed by Trevor Jones, is one of my favorite soundtracks, EVER. The jazzy feel of the saxophone reflects New York City in the 50s, while the eerie background portrays loneliness in the best way music can. This is another song that feels more sad than scary, but still seems to scare the listener.
5) Ginger Snaps (2000) Theme
I usually listen to this right before I go to sleep. It's so soothing. The strings portray a feeling of loss and sorrow, while the percussion gives off the horror tone of the film. If Ginger Snaps had been released on a grander scale, I'm almost positive this music would have been given the credit it deserved.
4) "Prologue" - Nightmare on Elm Street Theme (1984)
To be honest, I know this theme more through Will Smith's "A Nightmare on My Street" (1988), although I saw the movie first. The 80s synths are what really make this theme strong, in my opinion. But maybe that's because of my love for 80s music. Nevertheless, the music is what made this film scary. Without the music, I don't think I would have liked the movie as much as I did when I was younger.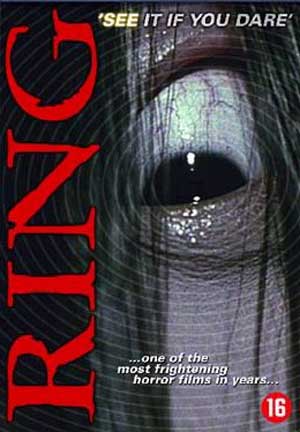 3) Ringu (1998) Theme
There used to be an official version of this theme that I listened to on repeat for days at a time. Unfortunately, it has been deleted. This concert version, however, is almost at its level. Kenji Kawai has composed many darker, ominous themes for Japanese film. I think this is one of his strongest. It captures the mood of the film perfectly, creating an atmosphere of being alone in a dark hole with no way out.
2) "Prelude" - Psycho (1960)
This is one of the most famous horror movie themes of all time, being the inspiration for many others. Another one of Bernard Herrmann's masterpieces, its use of orchestral strings to portray the psychological state of the characters throughout the film, most notably the main character and the villain, was what really made this film so suspenseful. In contrast, there were many scenes where no music was used at all, which was just as effective.
1) "In the House - In a Heartbeat" - 28 Days Later (2002)
It was hard to choose a theme for the number one spot. I love them all. But this one had a great impact on me when I first heard it. It has been used in many films now, including Kick-Ass (2010), showing just how popular it is. Although the film mentioned was more of an action/comedy, this theme will always be a horror movie theme in, in my eyes, or should I say ears. The buildup and crescendo is the trait that makes this piece so powerful, adding layers throughout the song to lead up to the big climax.
Special Mention: Goosebumps (1995-1998) Theme
I thought this theme deserved some recognition. It's not a movie theme, but it's just as well-known and just as scary as many of the ones mentioned on this list. If it wasn't associated with this kids' show, it would probably be regarded as one of the scariest themes of all time. Some of the shows of this series were actually pretty frightening, especially the ventriloquist episode.
Author: Shamir Lee
Bio: Shamir Lee is a senior majoring in Advertising. She's a writer for Penn State's CRITIQUE, a student-run business magazine. Additionally, she has created ads and flyers for One Heart, an organization fighting against child sexual abuse. She's interested in looking at cats, doing ballet, exercising, and ending animal cruelty. In her free time, she enjoys watching horror movies, some of her favorites being Satoshi Kon's Perfect Blue and the 2003 remake of The Texas Chainsaw Massacre ("sorry, I just really like the cinematography"). Music is a big part of her life, as she plays piano, a little bit of guitar, and used to play saxophone. Some of her favorite musicians are Jason Becker, BUCK-TICK, Megadeth, Aivi Tran, Missing Persons, Nina Hagen, Prince, and Koji Kondo.